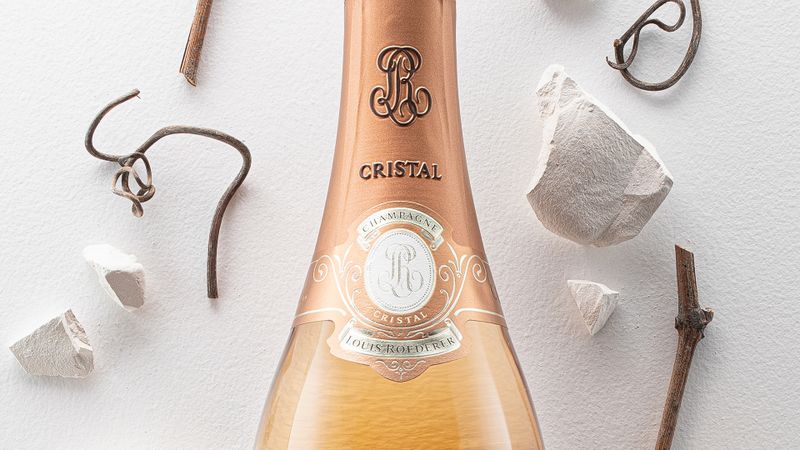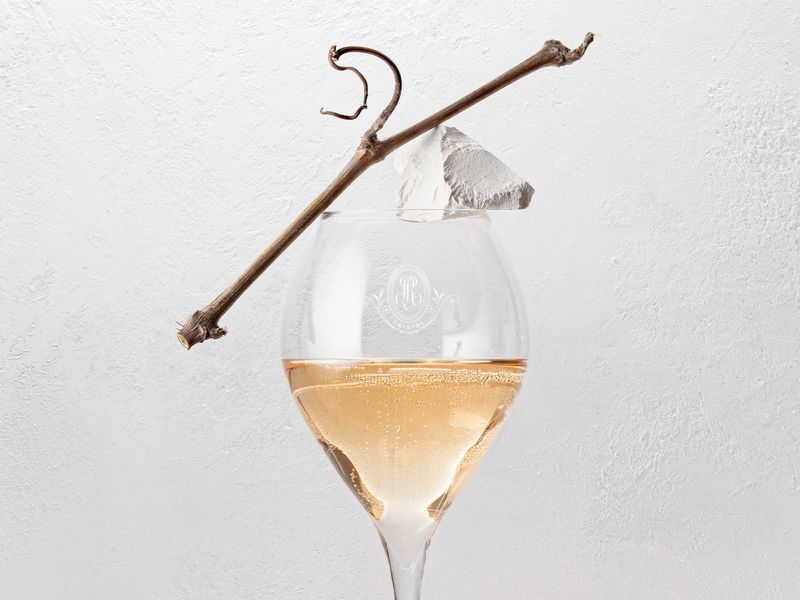 Cristal Rosé hails from 4 Grands Crus plots in Aÿ, Avize and Le Mesnil-sur-Oger, set aside within Domaine Cristal in La Vallée de la Marne (also known as the vineyard of ""La Rivière"") and La Côte des Blancs.
Created in 1974, this fine champagne brings us the purest expression of the chalk, creating energy, a captivating presence and ultimate finesse: the complete mastery of a champagne that is as fabulous as a fine perfume.
Using a combination of maceration and blending methods that are part of Louis Roederer's unique infusion technique, this champagne is the result of a delicate and precise exercise requiring great skill and mastery. The Chardonnay juices are added to a maceration of Pinot noir grapes which then ferment together and integrate smoothly and harmoniously.
6 to 10 years ageing in the bottle, riddling exclusively by hand and a long rest after disgorgement all play a part in the crafting of a vintage Cristal. This is a champagne that is destined for high-end gastronomy, capable of creating the most refined and original food pairings, to be enjoyed at different stages of its life and maturity.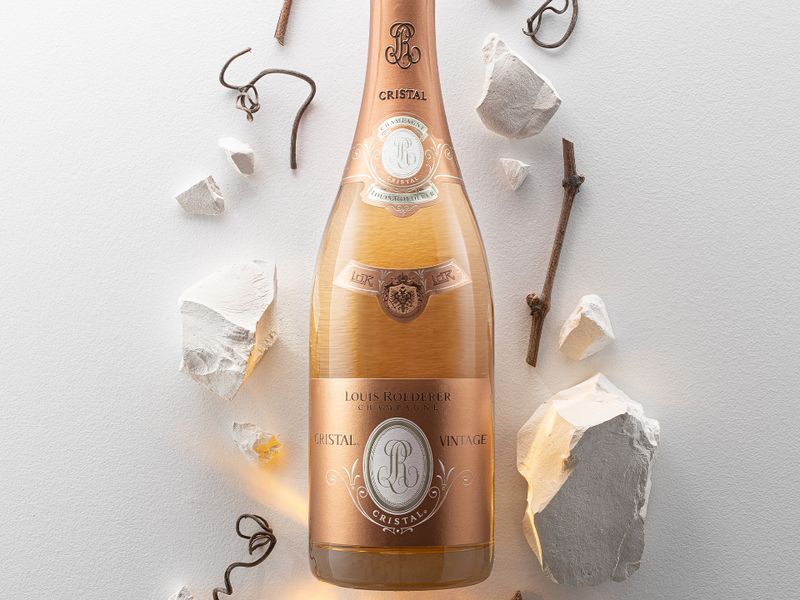 Tasting notes
Building with time, Cristal Rosé is a champagne worth waiting for which always ages beautifully.
Carried by its vintage, an outstanding year in the Champagne region, it develops its nuances over time, preserving its freshness and finesse. This is a gastronomic champagne which will be perfect with small game or lobster in an Armorican sauce.
" A great champagne that makes you wait, perfect with rich and sumptuous gastronomic pairings! "
Jean-Baptiste Lécaillon,
Cellar Master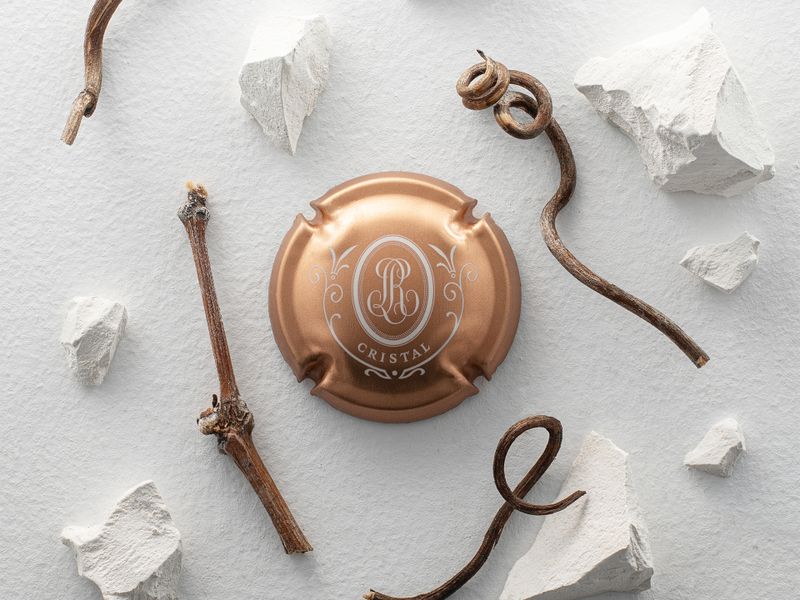 Ageing potential
This outstanding Champagne has now reached perfect maturity and is ready to be enjoyed. However, it sees no reason to rush and will happily continue to rest in a cool, dark cellar with its orange cellophane protecting it from light, for a few more years should you so wish.